The late singer's sister says that Houston's hologram tour is 'a great opportunity for her fans to see a reinvention of one the most celebrated female artists in history'
Whitney Houston's hologram to take on world tour Photograph: Mark J Terrill/AP
A hologram of the late Whitney Houston will take to the stage next year, as Hologram USA and Houston's estate announce that fans will be able to watch the singer's greatest hits during a new world tour.
The singer's sister-in-law and president of her estate, Pat Houston, said in a statement that the hologram is "a great opportunity for her fans to see a reinvention of one the most celebrated female artists in history and to continue a legacy of performances that will not be forgotten in years to come."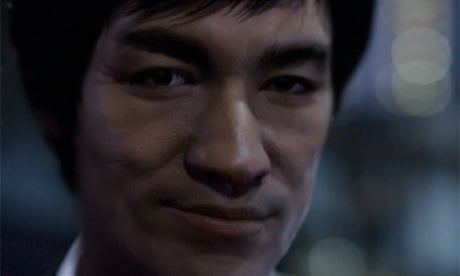 Bruce Lee, Audrey Hepburn and the ethics of digital necromancy
The show will reportedly open next year in the US before it tours around the world.
For those unable to make the gigs themselves, the shows will stream live on , a free online and live TV app founded by Alki David, who is also the CEO of Hologram USA.
"The opportunity to help share her spectacular gifts with the world again is exactly what I hoped for when I built the hologram business," said David.
"We've got technology that's causing a seismic shift in the entertainment industry, and a wonderful partnership with Pat Houston and the estate – I'm confident we'll create the ultimate celebration of Whitney's amazing artistry."
Houston's world tour is the latest addition to the company responsible for posthumous Tupac and Liberace performances, who last week confirmed that Billie Holiday would be immortalised as a hologram.
"For the first time ever and only in New York City at the Apollo, the magic of holographic technology will transport you to the concert of your dreams as Lady Day takes the stage again," read a statement posted on the theatre's website.
Whitney Houston - I Will Always Love You 1999 Live Video HQ
https://www.youtube.com/watch?v=2NUQJvfDXrM
http://www.theguardian.com/music/2015/sep/14/whitney-houston-hologram-embark-world-tour
--russian
Сестра покойного певца говорит, что голограмма тур Хьюстон является «прекрасной возможностью для ее поклонников увидеть переизобретение одного из самых знаменитых женщин-художников в истории»
Голограмма Уитни Хьюстон, чтобы взять на мировое турне Фотография: Марк Дж Террилл / А.П.
Голограмма в конце Уитни Хьюстон состоится в стадии следующем году, а голограмма США и недвижимости Хьюстон сообщить, что болельщики смогут смотреть лучшие хиты певицы во время нового мирового турне.
Певицы сестра-в-законе и президент ее имущества, Пэт Хьюстон, говорится в заявлении, что голограмма "отличная возможность для ее поклонников увидеть переосмысление одного из самых знаменитых женщин-художников в истории, и продолжить наследие спектакли, которые не будут забыты в годы ".
Брюс Ли, Одри Хепберн и этика цифровой некромантии
Шоу будет по сообщениям открыть в следующем году в США, прежде чем он гастролирует по всему миру.
Для тех, кто не в состоянии сделать концертах себя, шоу будет течь в прямом эфире на, бесплатный онлайн живой и приложение TV основанный Алки Давида, который также является генеральным директором Голограмма США.
"Возможность помочь поделиться своими захватывающими подарки с вновь мира именно то, что я надеялся, когда я построил голограммы бизнес," сказал Дэвид.
"У нас есть технологии, которые вызывает сейсмический сдвиг в индустрии развлечений, и замечательный партнерство с Пэт Хьюстон и недвижимости - Я уверен, что мы создадим конечной празднование удивительную художественность Уитни."
Уитни Хьюстон умерла 11 февраля 2012 г., в возрасте 48, после утопления в ванной в отеле Beverly Hilton. Ее смерть была исключена как случайное и чиновники коронера привел болезни сердца и употребление кокаина в качестве факторов.
Мировой тур Хьюстон является последним дополнением к компании, ответственной за посмертных Tupac и Liberace спектаклей, которые на прошлой неделе подтвердил, что Билли Холидей будут увековечены в виде голограммы.
"Впервые в истории, и только в Нью-Йорке на Аполлона, магия голографической технологии отвезет вас на концерт вашей мечты, как Леди День занимает место снова," читать заявлении, размещенном на сайте театра.
Whitney Houston holograma para embarcar em turnê mundial
Irmã do cantor diz que holograma turnê de Houston é "uma grande oportunidade para seus fãs para ver uma reinvenção de uma das artistas femininas mais célebres da história '
Whitney Houston
Holograma de Whitney Houston para assumir turnê mundial Fotografia: Mark J Terrill / AP
Guardião música
guardianmusic
Segunda-feira 14 setembro de 2015 08.08 BST Modificada na segunda-feira 14 setembro de 2015 09.01 BST
Partilhar no Facebook Partilhar no Twitter Partilhar através do E-mail Partilhar no Pinterest Partilhar no LinkedIn Partilhar no Google+
Ações
955
Comentários
200
Guardar para depois
Um holograma do falecido Whitney Houston vai levar para o palco do próximo ano, como holograma EUA e propriedade de Houston anunciar que os fãs vão poder assistir maiores sucessos do cantor durante uma nova turnê mundial.
O cantor irmã-de-lei e presidente de sua propriedade, Pat Houston, disse em um comunicado que o holograma é "uma grande oportunidade para seus fãs para ver uma reinvenção de uma das artistas femininas mais célebres da história e para continuar um legado de performances que não serão esquecidos nos próximos anos. "
Bruce Lee, Audrey Hepburn e a ética da necromancia digitais
Leia mais
O show terá alegadamente abrir no próximo ano em os EUA antes de passeios ao redor do mundo.
Para aqueles impossibilitados de se fazer os shows, os shows irá transmitir ao vivo em, um aplicativo de TV on-line e ao vivo grátis fundada por Alki David, que também é o CEO da Hologram EUA.
"A oportunidade de ajudar a compartilhar seus dons espetaculares com o mundo de novo é exatamente o que eu esperava quando eu construí o negócio holograma", disse David.
"Nós temos a tecnologia que está causando uma mudança sísmica na indústria do entretenimento, e uma parceria maravilhosa com Pat Houston e da propriedade -. Estou confiante de que vamos criar a celebração final do incrível talento artístico de Whitney"
Whitney Houston morreu em 11 de fevereiro de 2012, com idades entre 48, depois de se afogar em uma banheira no hotel Beverly Hilton. Sua morte foi governado como acidental e funcionários legista citado doença cardíaca e uso de cocaína como fatores contribuintes.
Turnê mundial de Houston é a mais recente adição à empresa responsável pela póstumos de Tupac e Liberace performances, que na semana passada confirmou que Billie Holiday seria imortalizado como um holograma.
"Pela primeira vez na história e só em Nova York, no Apollo, a magia da tecnologia holográfica irá transportá-lo para o concerto dos seus sonhos como Lady Day sobe ao palco novamente," dizia um comunicado publicado no site do teatro.