Capricious Bumba presented the show 'Amazon'.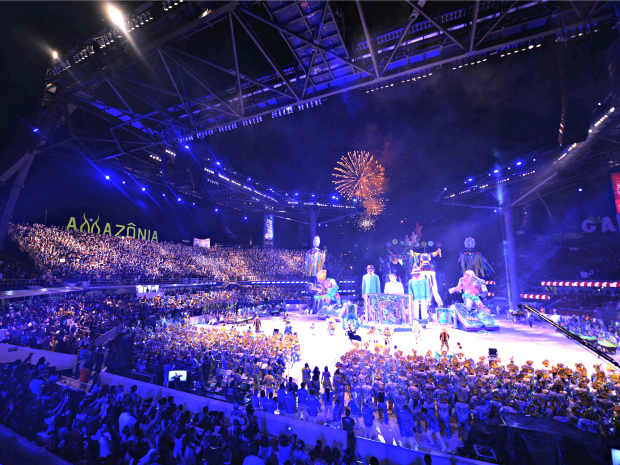 After a calculation of tense votes, the outcome of the 50th Folk Festival of Parintins was released on the afternoon of Monday (29). The ox-bumbá Caprichoso won the race with 1254.3 points to 1241.8 points Guaranteed.
The calculation was performed in Bumbódromo of Parintins, a town 369 km from Manaus, and was attended by the presidents and representatives of the two bumbás.
Capricious Ox portrayed religion in its allegories. Even failing to submit the indigenous ritual on the first night, the Capricious received 10 notes on this item.
According to the Secretary of State for Communication (Secom), about 60,000 tourists have visited the island during the three days of the festival.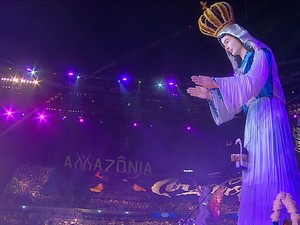 fonte: @edisonmariotti #edisonmariotti
http://g1.globo.com/am/amazonas/sao-joao/2015/noticia/2015/06/boi-bumba-caprichoso-vence-o-50-festival-folclorico-de-parintins-no-am.html